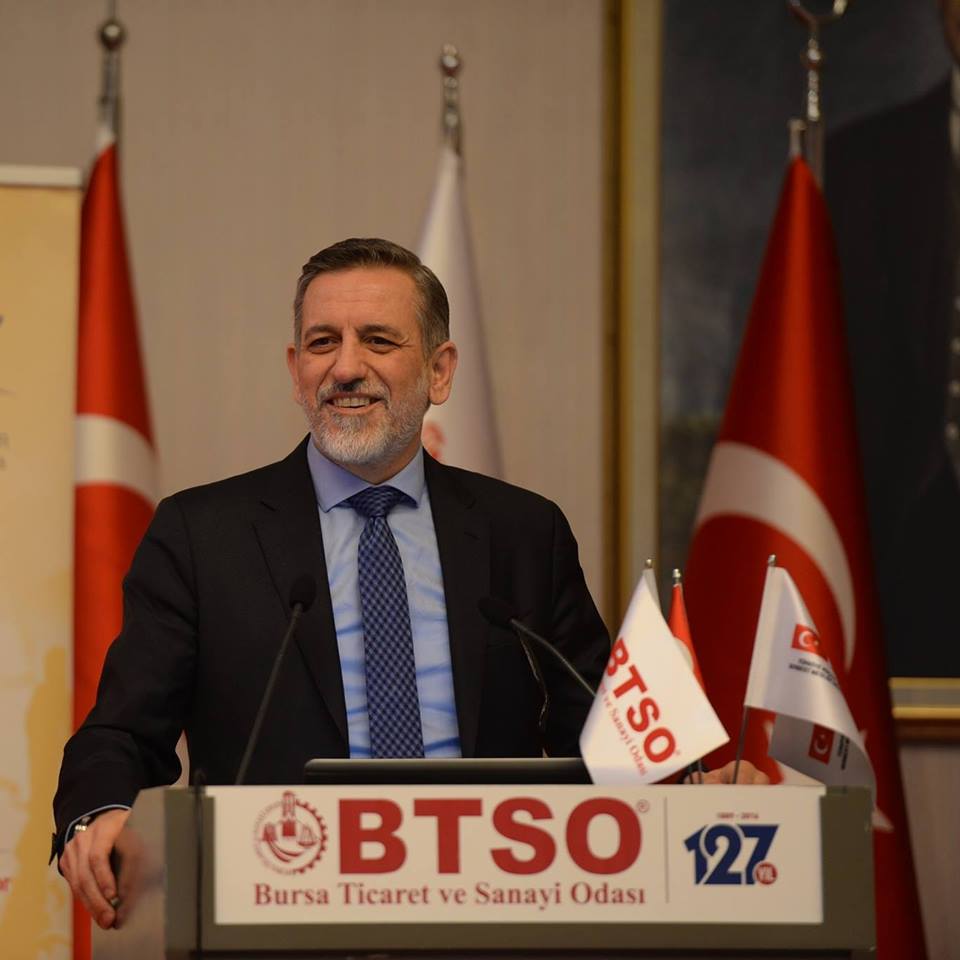 Dear Friends, Bursa giving Turkey a knockdown to OIZ, has made a success of writing a real success story for last 50 years.
Bursa that cranks parameters in Turkish economy up a notch some like production, employment, industry, and exports, is today in the centre of Turkish strategic objectives thanks to its 21 OIZs and 1 free zone.
Bursa that exports its products and services to more than 200 countries and free zones, plays a role in transition of new industrial revolution with its vision on holding the high ground.
Bursa Technology Organized Industrial Zone - TEKNOSAB which has been put into practice by BTSO in the recent time when the foundations of 4th Industrial Revolution has been laid, will be a role model for Turkey on cyber design, information technologies and innovative production during its industrial transition process.
Thanks to clusters including groups of target sectors, centres of excellence and R&D centres, organized trade centre, BTSO Technology University, connections of highway, railway and harbours, TEKNOSAB has already been an attraction centre for local and foreign investors.
TEKNOSAB will be substantially serving the purpose of its own energy requirement by using renewable and sustainable energy resources such as wind turbines and solar panels.
TEKNOSAB, that has been projected to be invested $25 billion and to bring innovation to Bursa, will bear the half of $75-billion- export objectives that was set as a goal to be attained in 2023 by Bursa business world.
TEKNOSAB to be put into practice under the leadership of Bursa Chamber of Commerce and Industry will continue making the dreams of Turkey come true through the power of common mind.
İbrahim BURKAY
PRESIDENT OF BTSO